Madrid is thriving with great eats from around the world at reasonable prices if you know where to look. Here are my top spots: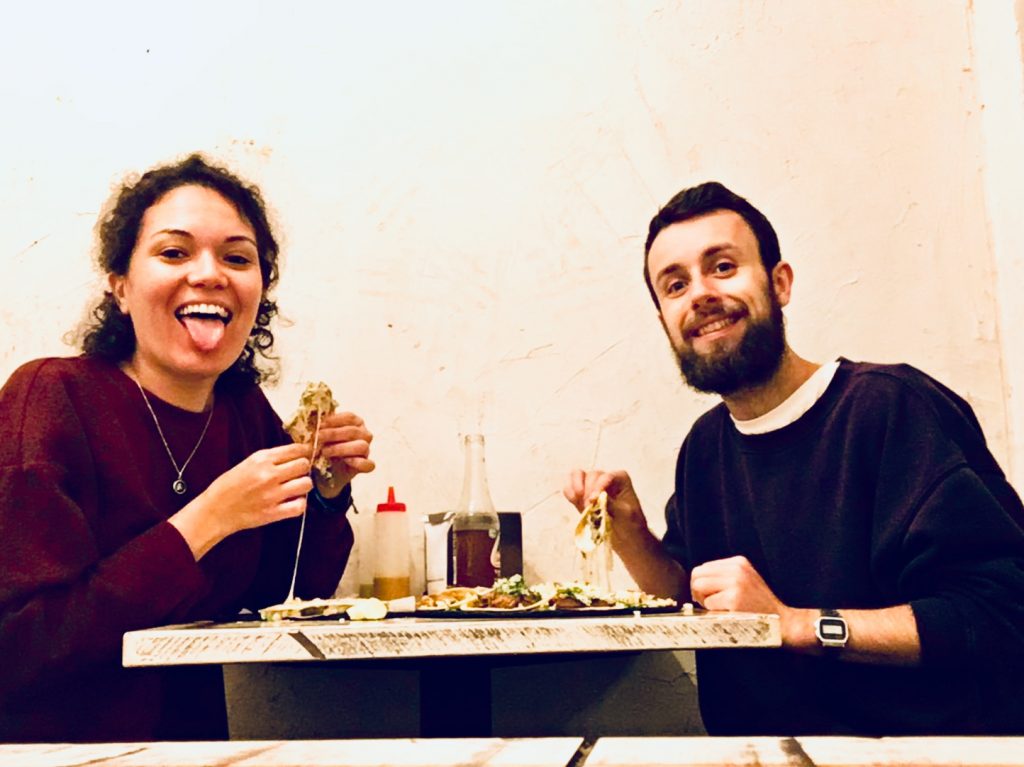 Takos al Pastor
With 2 restaurants both located right in the centre of Madrid, Takos al Pastor is the city's best destination to fill yourself up with Mexican goodness. Tacos are priced at just €1 and with 8 options available (as well as quesadillas, alambres and quesos fundidos) you can get a great selection without breaking the bank. Both restaurants often have a long line but are worth the wait!
Veggie – options are a bit limited but available
Vegan – nope
Gluten-free – almost all tacos are gluten free (as they're corn-based)
(Allergy menu available on request)
Calle de la Abada, 2, 28013 Madrid, Spain by Grand Via
Tue-Sun 1.30pm-12am
Calle de Botoneras, 7, 28012 Madrid, Spain by Plaza Mayor (often less busy)
Wed-Sun 1.30pm-12am
Pajaritos Mojados
With a great atmosphere, good beer, massive portion sizes and suprisingly low prices, Pajaritos Mojados is great so spot to relax, have a few drinks and share some food with friends. The whole menu comes highly recommended but be sure to order some batatas pajaritas (homemade chips made from 4 types of potato). It's normally pretty busy so arrive early or be ready to wait perched at the bar for a little bit if you want to nab a seat.
Veggie – loads of options available
Vegan – options available
Gluten-free – loads of options available
(Allergy info displayed on menu)
Calle Humilladero, 3, 28005 Madrid, Spain – zone: La Latina
Mon-Thu 7pm-2am, Fri-Sun 1.30pm-2am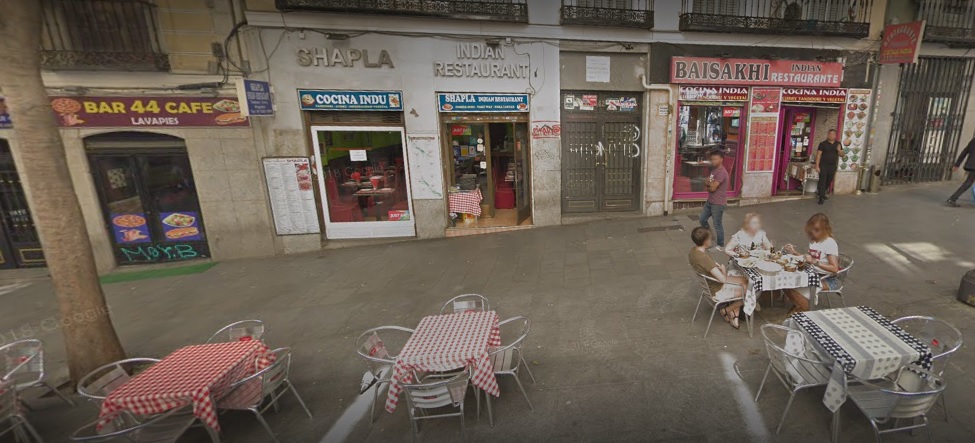 Shapla
The centrally-located neighbourhood of Lavapiés is lively and diverse: filled from head to toe with international cuisine and quirky bars. Calle de Lavapiés, which leads into the main square, is home to numerous Indian restaurants where you can chow down on a 3 course meal for a single figure cost. Shapla, one of the most popular of these, is my personal favourite, offering a mouth-watering menu which includes a starter, main, rice, drink and a dessert from only €8.
Veggie – vegetarian menu available
Vegan – no menu, options may be available
Gluten-free – options are available without gluten, but celiacs may want to be wary (staff are often less cautious about allergies)
Calle de Lavapiés, 42, 28012 Madrid, Spain zone: Lavapiés
Mon-Sun 12pm-12.30am
Baobab
If you're looking to indulge on a gigantic plate of well-cooked, African nosh then Baobab is the place for you. They offer staggeringly large portions of delicious (yet bowel-destroying) rice-based dishes and a range of super-sugary, natural drinks to enjoy on the side. For those without a very large apatite, consider sharing one dish between two.
Veggie – one option available
Vegan – one option available
Gluten-free – options available (on request)
Calle de Cabestreros, 1, 28012 Madrid, Spain zone: Lavapiés
Wed-Mon 12pm-12am, Tue 12pm-5pm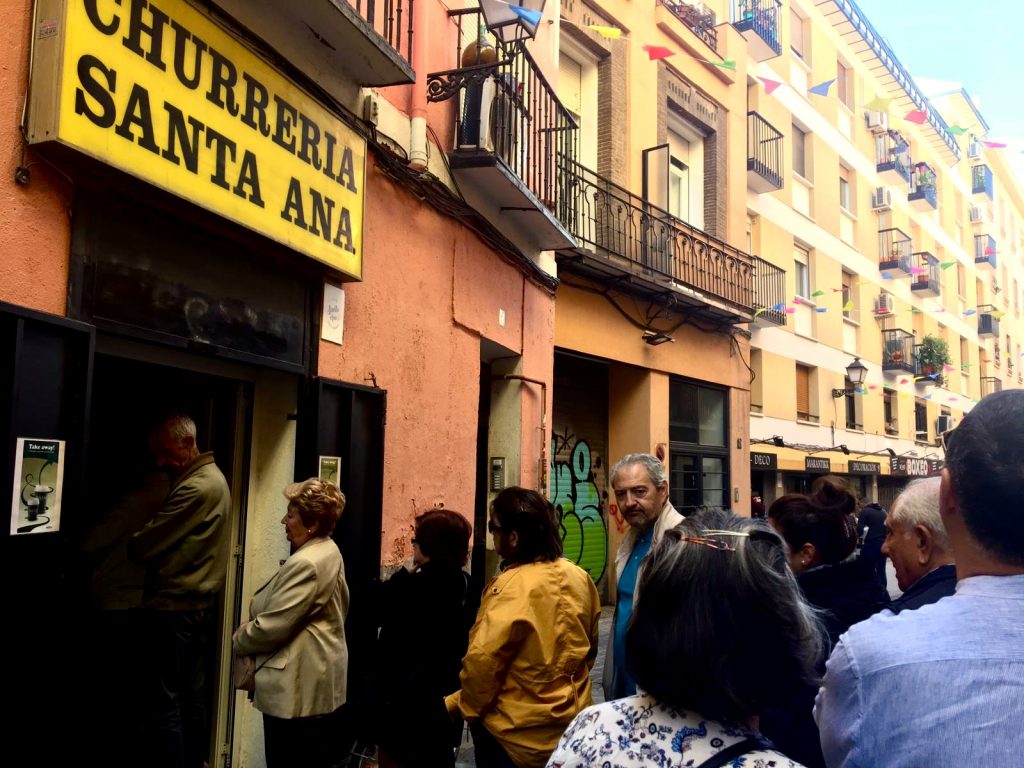 Churrería Santa Ana
If it's a good, filling, Spanish treat your after then get out of bed an drag yourself to Churrería Santa Anna. Located in the heart of La Latina, this local breakfast joint serves delicious churros and porras (thicker churros) cooked fresh along with coffee or hot chocoate (by the glass or litre) to dip in. The best thing? Unlike many of central Madrid's churrerías, chocolate and churros here will only set you back a few euros! For those hoping to explore the infamous Madrid nightlife you can head here from 5am to soak up some booze and watch the sun peak its head over La Latina's backstreets.
Veggie – yes
Vegan -coffee only
Gluten-free – chocolate/coffee only
Calle de Santa Ana 7, 28005, Madrid, Spain zone: La Latina
Mon-Fri 5am-12pm, Sat-Sun 6.30am-1.10pm (very busy Sunday due to El Rastro street market)