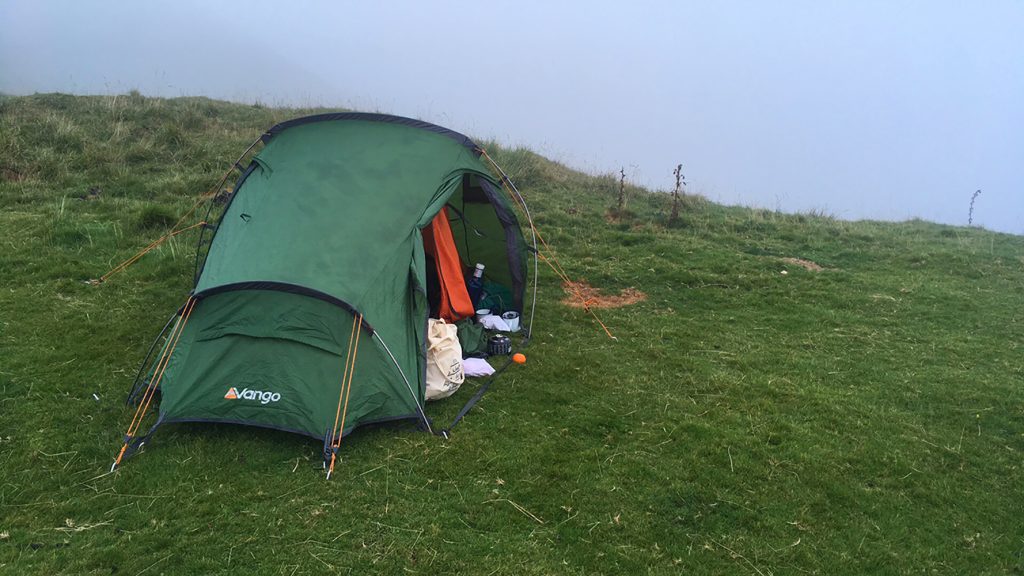 Can you camp on the Camino?
Well, the short answer is yes, it's possible. However it depends on which route you choose to take and you'll have to accept the risk of getting caught.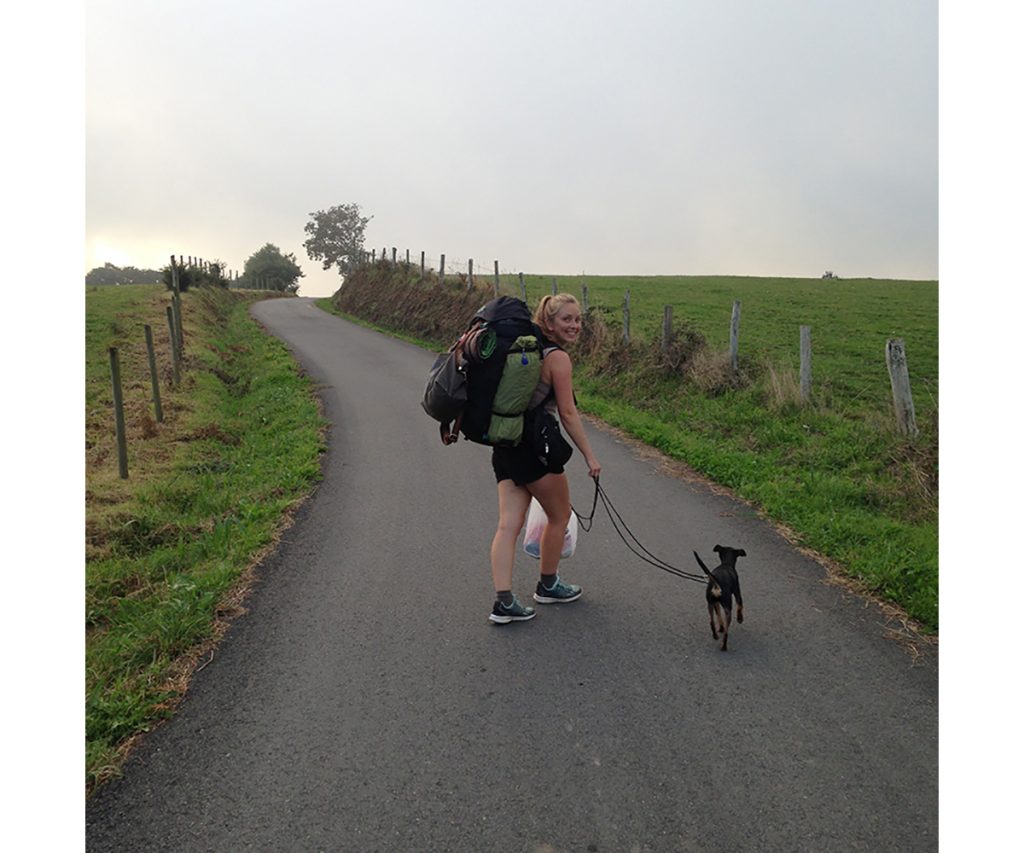 Is it legal to camp on the Camino?
Wild camping (on public property) in Spain is a little bit of a legal grey-area. It's generally thought of as illegal, though the likelihood of you being prosecuted for doing so is fairly low assuming you are discrete and respectful. I did hear horror stories of people being fined hundreds of euros but never from anyone who camped themselves. Beaches and towns are often more strictly monitored.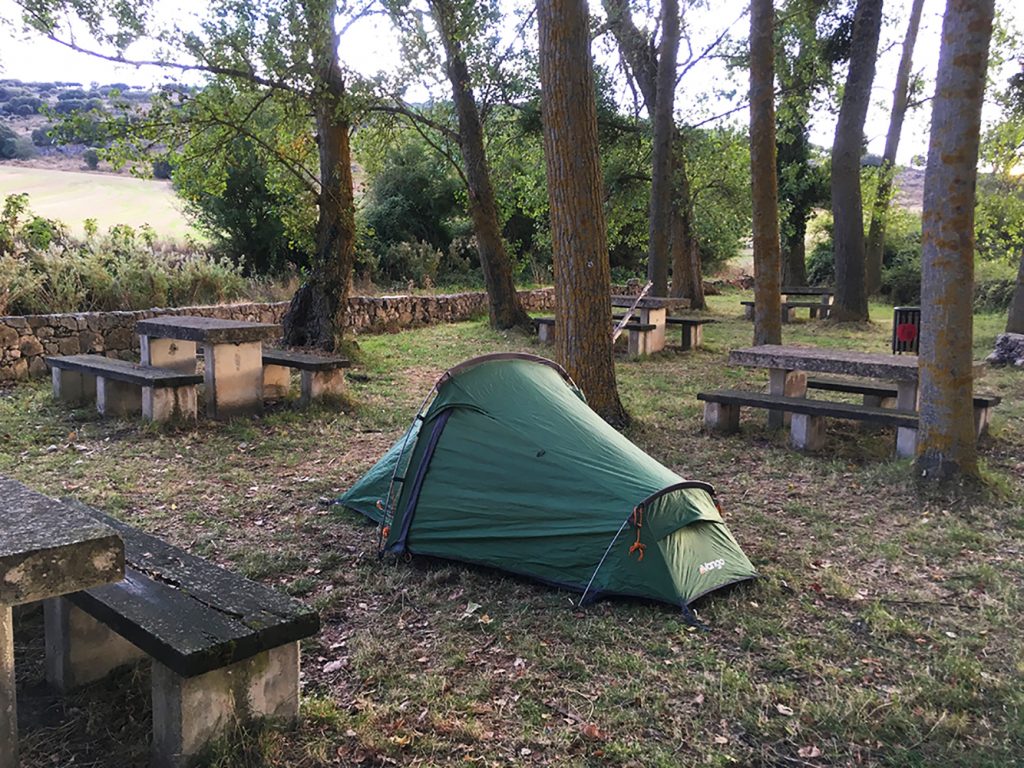 Much of the Camino passes through private land. It is possible to camp on private land but you should ask for permission whenever possible. Farmers will often let you stay in their fields if you ask nicely (as they know you'll be leaving the next morning); those who say no will likely have a good reason and be happy to recommend you somewhere else to pitch up. Try to ask for permission in Spanish (even if your vocabulary is very limited) as locals commonly have little-to-no knowledge of English.
Campsites are also available but are less regular than pilgrim hostels. They are, also, often more expensive (€10-15+) as they are targeted at holiday-goers, not hikers or pilgrims. In this article I'll be focusing on wild camping.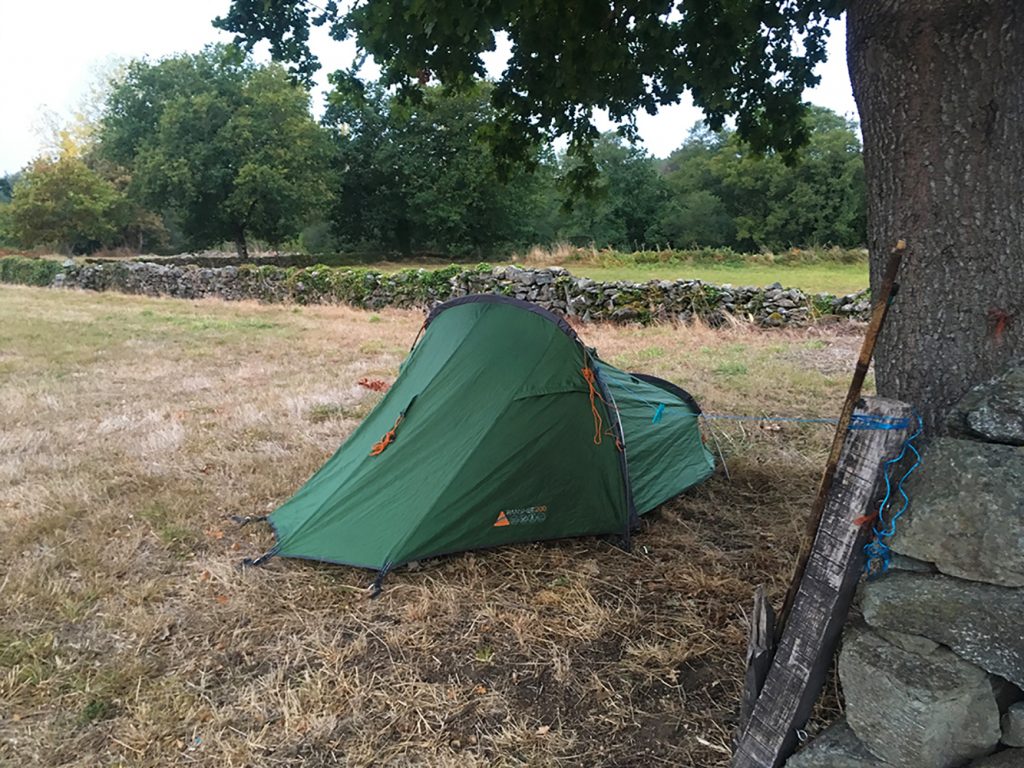 How can I camp without getting into trouble?

There's no guarantee, of course, but by following this simple (and fairly obvious) set of principles I avoided ever getting into trouble.
Wait until it's dark. Even if you've found your spot for the night and settled in, don't pitch your tent until the sun if going down.
Pack away when the sun comes up. Pack your tent up before having breakfast, brushing your teeth etc.
Ask first. Even on public land try to check with any locals you see if you're OK to camp there. This is a good show of respect and puts you in better stead if you happen to get into trouble. Many times I spoke to townspeople before setting up my tent and they recommended better spots or welcomed me onto their land. One man even let me stay in his summer house after I asked him if there were any field nearby. Thanks José.
No fires. As tempting as it may be, I would strongly recommend that you do not make a fire. It will make you a lot more noticable and could definitely get you into some trouble with the Spanish authorities. Spain is fairly warm (April-September the temperature will be unlikely to drop below 5°C (41°F) at night) and those who wish to cook can bring a lightweight gas stove.
Stay away from civilisation. Putting your tent up in the middle of a town (as I saw people do numerous times) is clearly much more likely to attract attention. Whenever possible, keep your tent hidden to cause less visual pollution and lower your risk of getting caught.
Be ready to move. If someone tells you you can't stay, you can't stay. Always be flexible and respectful no matter how much it inconveniences you. Carrying a head torch means if you need to move on when it's dark you can.
Follow the 'Leave no Trace Principals'. They're obvious but often ignored.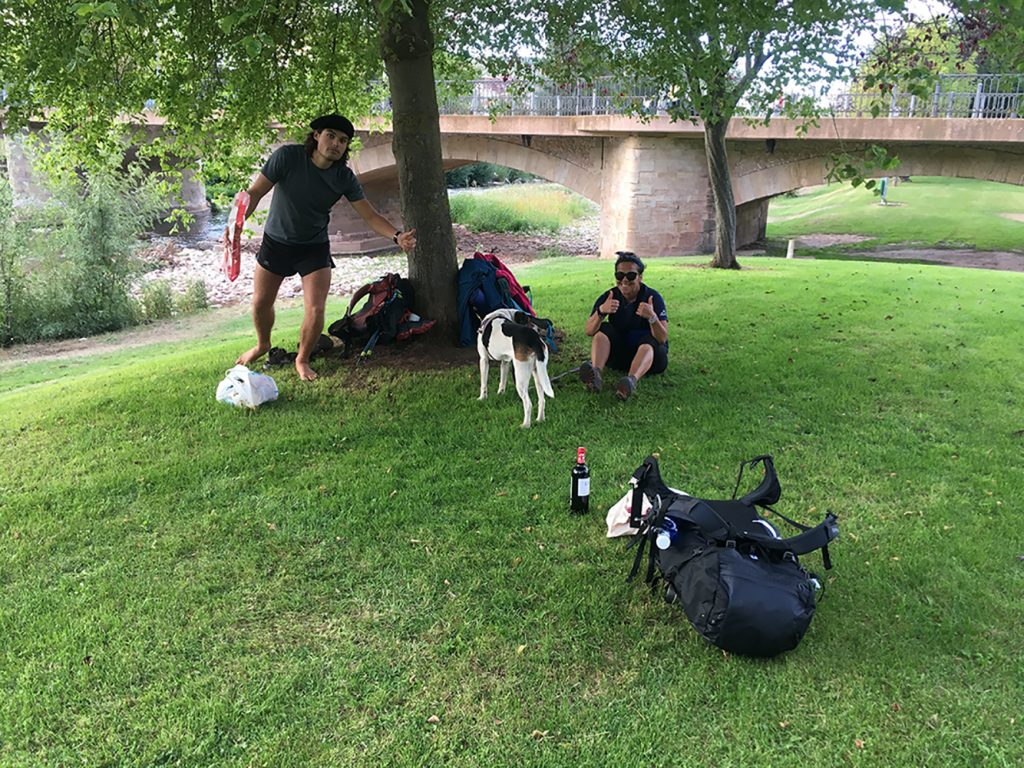 Should I camp on the Camino de Santiago?
The answer is really dependant on the kind of experience you're looking for, the the route you take and the time of year (duh). I thoroughly enjoyed camping on the Camino del Norte but found my tent to be more of a burden on the Camino Francés where pilgrim shelters were more readily available and the ground was dryer.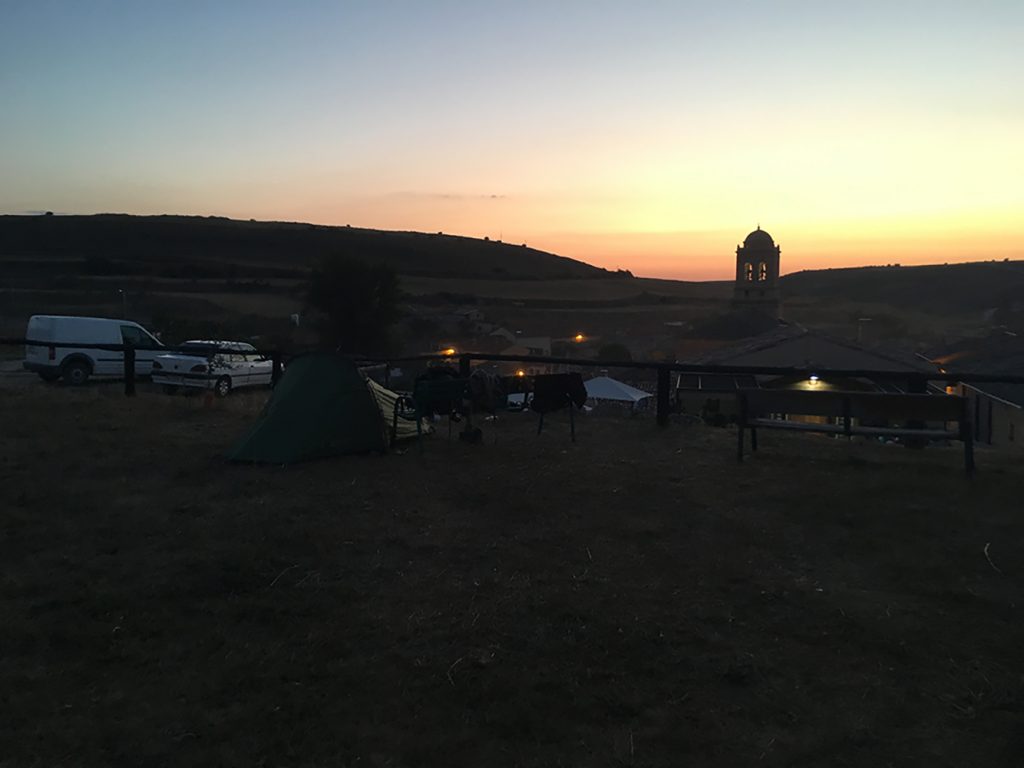 Here are some of the advantages and disadvantages of bring a tent:
Advantages
You can walk until the sun goes down. Most pilgrims are forced to call it a day at around 2-3pm if they want to secure accomodation. As such, walking into the afternoon offers you peace and quiet when the path is busy, as well as letting you set a slower pace or cover more miles.
No snoring. Trust me, after a month of sharing rooms with up to 70 people this is something you'll come to appreciate.
No alarms. I have many a not-so-fond memory of being woken up at 5am by an alarm set on full volume or an impressively clueless pilgrim packing away his plastic-filled bag next to my bed.
Cost saving. Though hostels along the Camino are very reasonably priced, a month with no income does take its toll. Often cheaper albergues (prices at around €6) fill up quickly too and only more expensive private hostels and hotels are available.
Sleeping in nature. For me, eating dinner in the middle-of-nowhere as the sun was an unbeatable experience.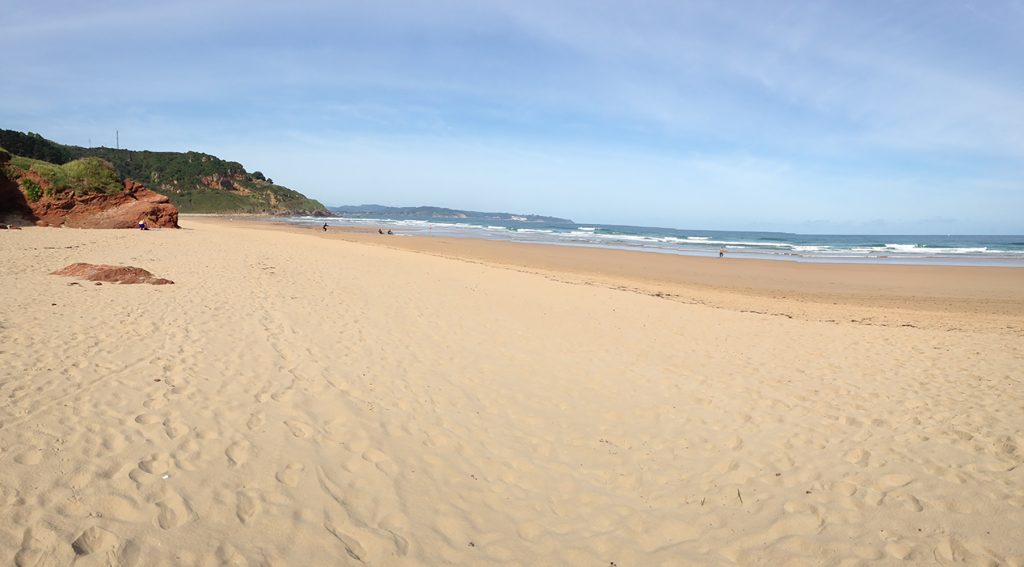 Disadvantages
Less social. Albergues offer by far the best opportunity to socialise. There's no better bonding experience than sharing stories, comparing how disgusting your feet are (yep, that's a thing) and enjoying a drink or two with your comrades after a hard days walking.
More weight. Walking for 850 km in no small challenge. Add a heavy backpack to the equation and it makes it a hell of a lot harder. The extra couple of kilos added by a tent make a big difference, trust me.
Rain. I was lucky to experience very little rain during all 3 of my Caminos. Still, I would be lying if I said I'd rather be in a tent than a warm bed when the skies opened up.
Risk. Though I wouldn't consider camping very dangerous, it is important to remember that wild camping is technically illegal in Spain and you carry the risk of getting caught and fined.
No showers. It's a given that sleeping in a tent doesn't offer you the same amenities as a hostel. Consider staying in an albergue at least once every 4-5 days for the sake of your fellow hikers if not yourself.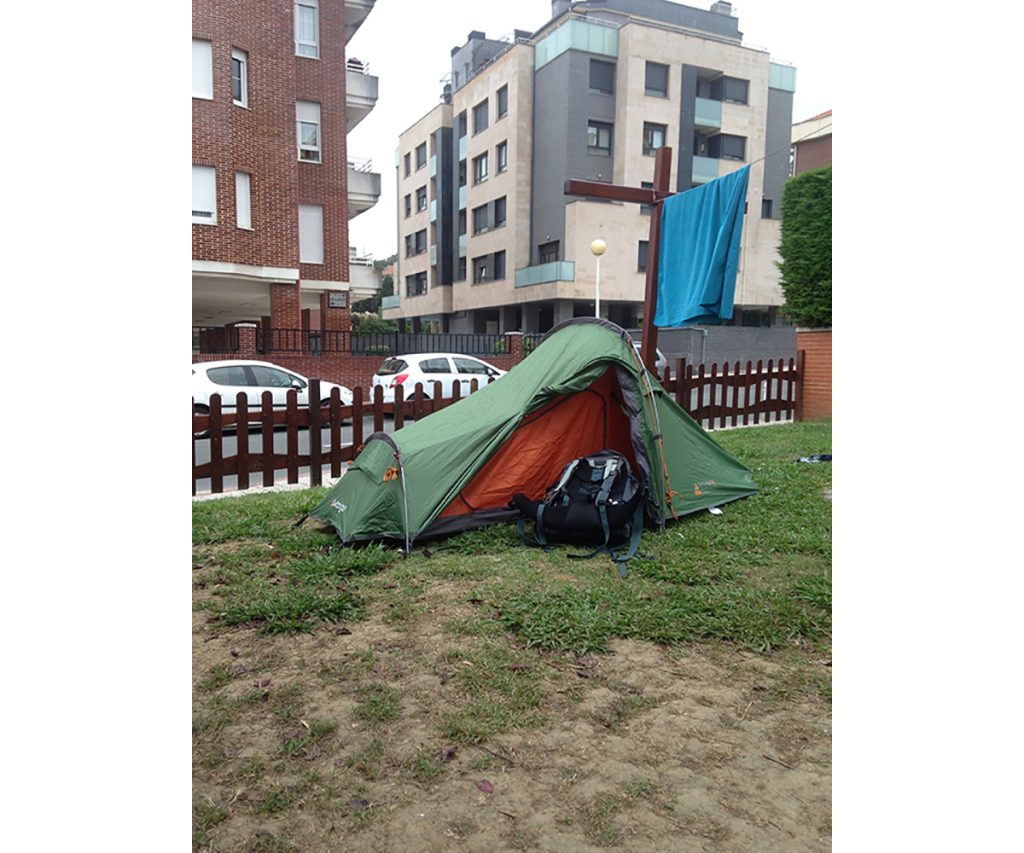 Can I camp on every route of the Camino?
Yes, but I wouldn't recommend it. Difficulty of camping varies greatly depending on which route you take. I found it easy to pitch up along lush greenery of the Camino del Norte (The Northern Way) but extremely difficult in the barren terrain of the Camino Francés (The French Way). Here's a summary of the routes I've walked:
El Camino del Norte (The Northern Way) – Camping along Northern Way is surprisingly easy. High rainfall along the notoriously damp coastline makes the ground very suitable for camping. Everywhere is green and great camping fields can normally be found just metres from the path. Campsites are intermittent.
El Camino Francés (The French Way) – This is the most popular route of the Camino but probably the least suited to camping. The dry terrain (especially in the Meseta) makes greenery a rarity for well over half of the walk. The path follows mostly along dirt tracks with wheat field either where setting a tent up in nearly impossible. I found myself frantically searching on google maps for potential spots and was often forced to sleep at churches as they offered the only green space for miles. If you're set on the Francés then make you have a freestanding tent (one which supports itself without placing pegs) or consider staying in albergues and/or just roughing it. For a better camping experience consider hiking the Camino del Norte.
Camino Portugués (The Portuguese Way) – Using a tent is fairly easy along the Portuguese Way. I took the coastal route where camping was normally possible, but it would likely be easier if you followed the more popular central route (as it passes mostly through forest). Large sections of roadwalking and passing through large towns meant that some planning may be needed. Campsites are available but are very seasonal.
Walking the Primitivo would likely offer a similar experience to the Northern Way. Many hikers I met along the Camino del Norte used the Primitivo as a detour. The terrain is said to be much the same but a little more hilly.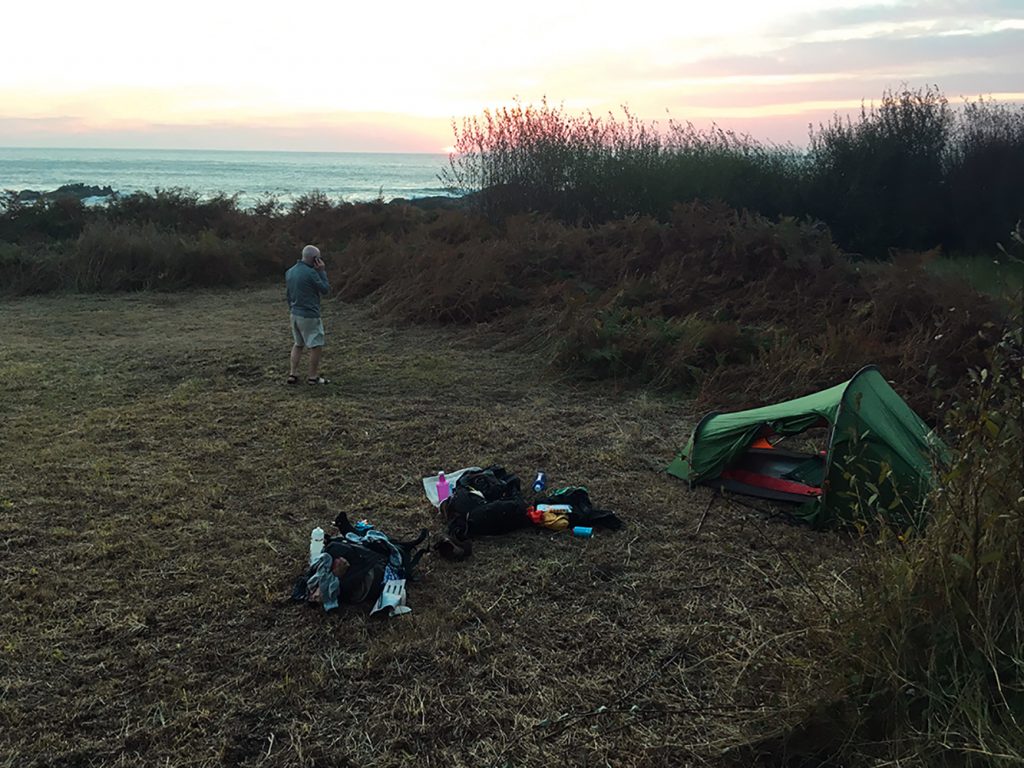 How do you shower and wash clothes?
Everyone I met who camped on the Camino stayed at the albergues (pilgrim hostels) every now and then. Personally, I slept in albergues about 1/3 of the time, using pilgrims shelters as an opportunity to shower, cook hot food and wash clothes.

For some, showering twice a week may sound like a horrific concept. In normal life I would agree but Camino rules are slightly different. After a couple of hours walking in the sun, shower or no shower, everyone ends up a little smelly. Just embrace it. Most of your time is spend outdoors so luckily you won't often burden others with your pilgrim stench.

It's possible to clean yourself and your horrible socks in rivers or fountains but personally I'd invest the €5-10 and do so in an albergue every now and again. You can dry out your gear, have a warm shower and soak in the atmosphere.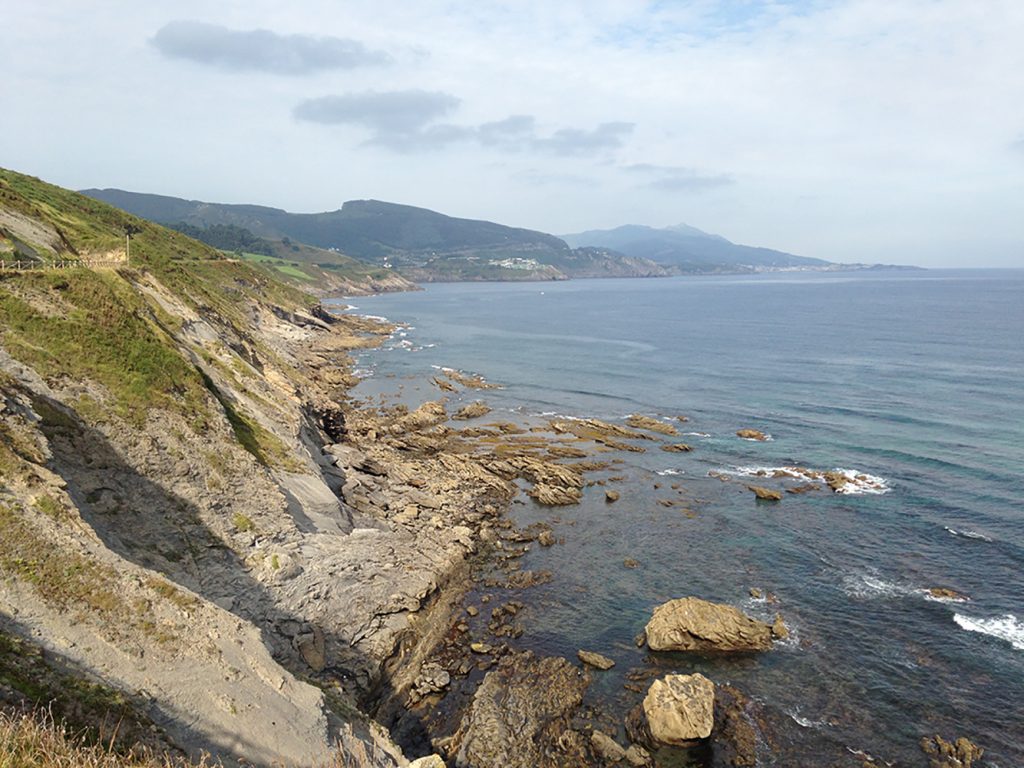 Scott, I'm mad. Can I 'rough it' and sleep out without a tent?
For those brave few it's sometimes possible to go rogue and sleep outside without a tent. Often churches have enough shelter out the front to sling down a mat and sleeping bag and hide out from wind and rain, but it isn't a reliable option. I did this myself but only when I couldn't find anywhere to camp or when it was chucking it down.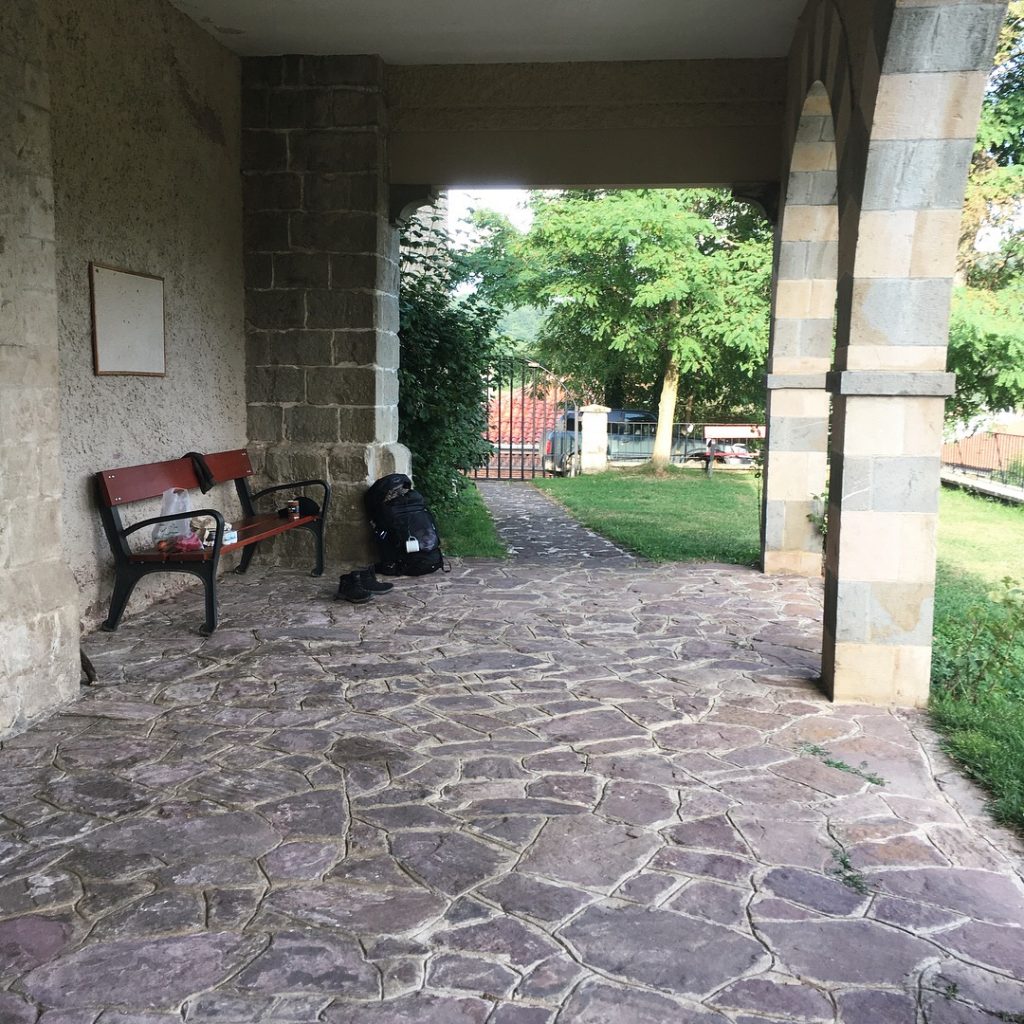 On the Camino Francés you could consider sleeping in albergues and roughing it every now and again as camping is so difficult. On other routes I recommend carrying a tent or planning to stay mostly in albergues. Remember that albergues are surprisingly cheap.